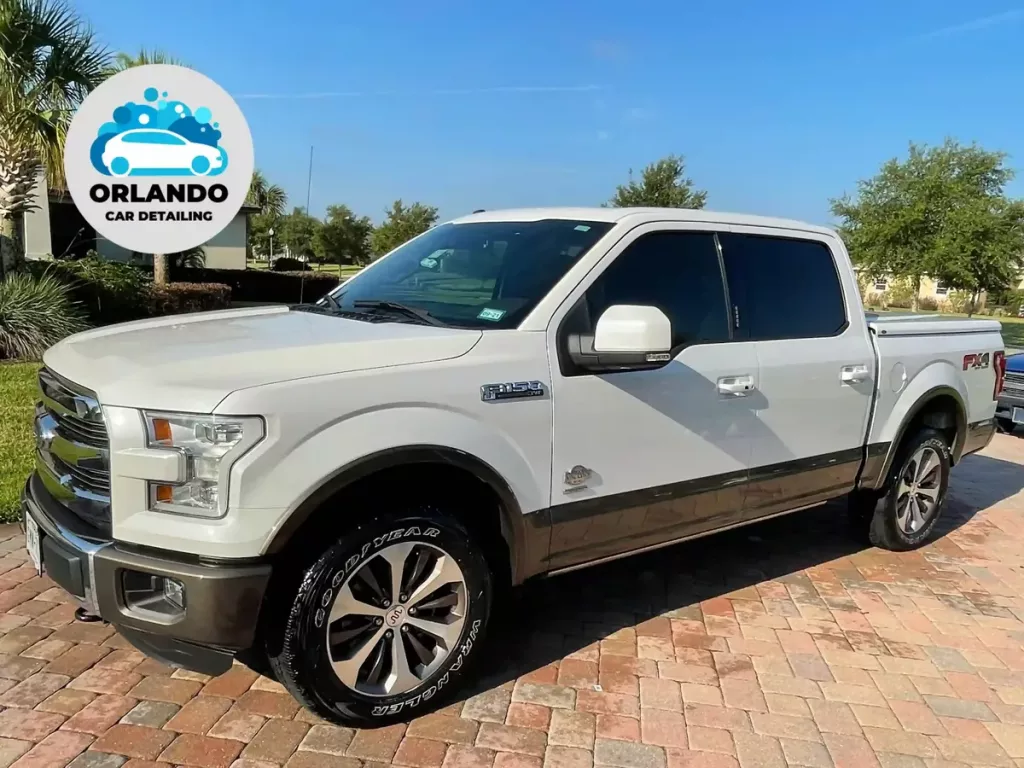 Orlando Car Detailing, also known as Orlando Car Wash, is a mobile car wash in Orlando, FL! Fortunately, we offer mobile detailing services too. In Orlando, there are plenty of car wash options… but Orlando Car Wash outperforms the competition. We treat our customers like family with high-quality service.
Do you use an automatic car wash? At Orlando Car Wash, we recommend a mobile car wash instead. Sometimes, an automatic car wash will damage the exterior of a car. Orlando Car Wash provides a high-quality car wash, as we wash cars by hand. Throughout the last few years, we washed thousands of cars.

Todd Mueller
August 25, 2021.
Thank you! We hired Orlando Car Detailing as we needed a mobile detailing service in Winter Park, FL. John with Orlando Car Detailing detailed cars for the entire family. Throughout the day, John (and a worker) completed four complete details (exterior & interior) in just under 8 hours. We are blown away by the results! Orlando Car Detailing is the go-to mobile detailing service in the Orlando area. We highly recommend them!

Orlando Car Detailing provided a professional mobile detailing service! After quoting my 2017 Nissan Altima, John worked diligently to clean the interior of car at an affordable price. Fortunately, he got into all the hard to reach spots of the car. John provided a clay bar treatment too, and it looks amazing. I'll be taking my cars here in the future, and you should too.

Thomas Duncan
February 25, 2021.
We needed an intense interior detail on our Mustang. Although we don't have any before pictures, this car was absolutely filthy (messy children). Thankfully, John brought it back to life! We'd recommend John to anyone in Orlando, FL!

Mitchell Powell
December 19, 2020.
Although we are in Huntsville AL, we scheduled an appointment with John. We wanted to surprise my parents with a car detail, and John had exceptional pricing. After the detailing was completed, my parents wanted me to leave Orlando Car Detailing an amazing review. According to them, "John was the absolute best"! John, thank you! My parents loved you, and we appreciate the friendly service.

Scottie Champ
December 11, 2020.
We scheduled John with Orlando Car Detail on December 9th for an interior detail. John was on time, and he was extremely professional. We are extremely happy with the work! Thank you!

Michael Orso
December 1, 2020.
Today, Orlando Car Detailing provided my Nissan Altima with a Platinum Wash. John performed the detail, and I couldn't be happier. He was extremely knowledgeable, cared about his work, and was extremely professional. I'm satisfied with the results, as my car feels new again. I'll be calling them again soon!
Car Wash Services
Are you searching for a car wash in Orlando, Florida? Orlando Car Wash is a mobile car wash throughout the Orlando Metropolitan Area. Frequently, we wash cars for people in Greater Orlando. As mentioned, we have washed thousands of cars in the last few years. We are the best mobile car wash in Orlando, but we offer other services too! For instance, we offer mobile car detailing services such as ceramic coating, headlight restoration, and paint correction.
We are a car wash in Orlando, FL. Unfortunately, we are not the cheapest option in town… but we offer high-quality services throughout the Orlando Metro Area. Orlando Car Detailing is a car detailing service with affordable prices. For example, our price list follows: $80 interior details, $80 exterior details, and $160 complete details.
In Orlando, we exceed expectations through our mobile car wash. We do not take shortcuts when we wash cars. Generally, we follow a multi-step process to a tee. First, we apply pre-soak to the car exterior to loosen the dirt. Second, we wash the car by hand with professional car wash products. Third, we dry the car with towels from Adam's polishes. Adam's polishes has excellent towels for washing cars.