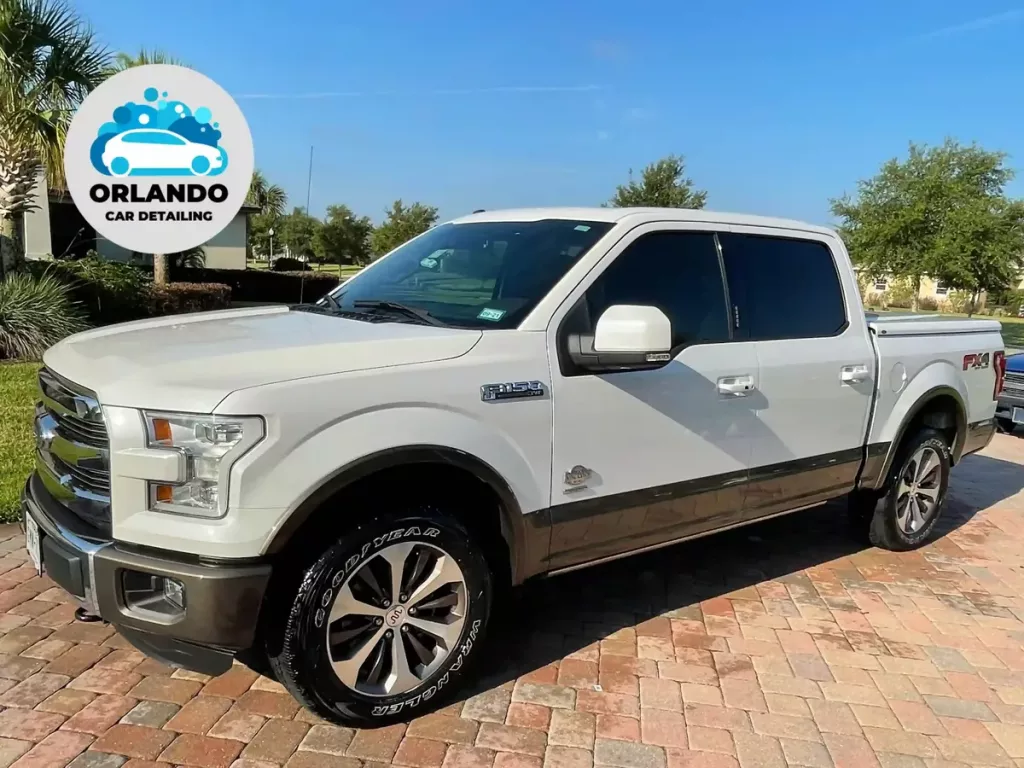 We have more than 25+ years detailing campers, motorhomes, and recreational vehicles. In Orlando, RVs require protection from the unforgiving weather of Central Florida. Fortunately, Orlando RV Detailing provides detailing services for RV owners in Orlando, Florida. Throughout the year, we are often booked a few days in advance. We recommend scheduling an appointment today!
We are a mobile detailing service! RV Detailing Orlando details RVs in a variety of locations such as a camp ground, driveway, or storage facility. Regardless of the location, we deliver RV detailing services throughout Orlando, Florida.

Todd Mueller
August 25, 2021.
Thank you! We hired Orlando Car Detailing as we needed a mobile detailing service in Winter Park, FL. John with Orlando Car Detailing detailed cars for the entire family. Throughout the day, John (and a worker) completed four complete details (exterior & interior) in just under 8 hours. We are blown away by the results! Orlando Car Detailing is the go-to mobile detailing service in the Orlando area. We highly recommend them!

Orlando Car Detailing provided a professional mobile detailing service! After quoting my 2017 Nissan Altima, John worked diligently to clean the interior of car at an affordable price. Fortunately, he got into all the hard to reach spots of the car. John provided a clay bar treatment too, and it looks amazing. I'll be taking my cars here in the future, and you should too.

Thomas Duncan
February 25, 2021.
We needed an intense interior detail on our Mustang. Although we don't have any before pictures, this car was absolutely filthy (messy children). Thankfully, John brought it back to life! We'd recommend John to anyone in Orlando, FL!

Mitchell Powell
December 19, 2020.
Although we are in Huntsville AL, we scheduled an appointment with John. We wanted to surprise my parents with a car detail, and John had exceptional pricing. After the detailing was completed, my parents wanted me to leave Orlando Car Detailing an amazing review. According to them, "John was the absolute best"! John, thank you! My parents loved you, and we appreciate the friendly service.

Scottie Champ
December 11, 2020.
We scheduled John with Orlando Car Detail on December 9th for an interior detail. John was on time, and he was extremely professional. We are extremely happy with the work! Thank you!

Michael Orso
December 1, 2020.
Today, Orlando Car Detailing provided my Nissan Altima with a Platinum Wash. John performed the detail, and I couldn't be happier. He was extremely knowledgeable, cared about his work, and was extremely professional. I'm satisfied with the results, as my car feels new again. I'll be calling them again soon!